We continue with the craziness that is 2020! I hope today went well for you and that your family survived the day in whatever ways you needed to.  There are now a lot of assignments in the Google Classroom as OPTIONAL Thanksgiving Week Work. Use or refuse.  I added one where students can post pictures with their little Mrs. Cooley's (Bingo).  You are also welcome to email me pictures if they make a Macy's balloon float. I will send a video tomorrow with an explanation of all you now have at home, how to access and use Google Classroom, and a list of what will need to be returned when we come back to school.  I hope you and your family are able to spend some quiet and fun time together over the next week. I am thankful for all of you and your amazing kids! – Victoria
Google Classroom Reminder :
Please help your student log into their email account.  You can find the login info on the back of their take-home folder under computer log-in. Go to Gmail and then log in using their username@hpsstudents.net and then type the password. They can go to the waffle and click on Google Classroom after they are in their email and/or assignments should be coming as emails to them. They know how to navigate it a little so you can always ask them for help. 🙂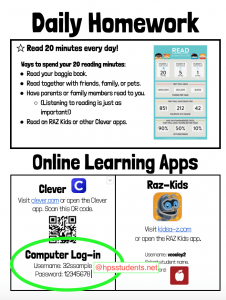 Upcoming Dates and Reminders-
Monday/Tuesday, Nov. 23/24-
Thanksgiving Packet work, OPTIONAL Google Classroom Work
Nov. 25-29 NO SCHOOL
Nov. 30- Virtual Live Lessons Begin
---
Scholastic Book Orders  
I will still place orders on November 30th and can drop off orders or meet you at school.  Also, there is an option to have it shipped to your house. As soon as you create/pay your "send to my house order" it will finalize and ship to you.
Connect to Our Class Page: https://orders.scholastic.com/QQJNN
Class Code: QQJNN
Shop the flyers with your child
Class Order Due Date: 11/30/2020
---
Mystery Reader-
On hold for the moment. We will likely resume in January.
---
On Monday we "caught" a Turkey after leaving a trap out over the weekend! Our How-to-Steps worked!! We enjoyed eating the feathers!
On Tuesday we were able to squeeze some Thanksgiving celebrations into the craziness!!